Canada's largest annual keel boat regatta
4 days, 4 courses, 14 fleets, 140 sailboats, 1,200 sailors
ATTN SPORTS, PHOTO / ASSIGNMENT EDITORS:
OFFICIAL MEDIA BOAT SEAT BOOKINGS NOW OPEN
CHESTER, N.S., Canada (July 27, 2016) – The Chester Race Week organizing committee is pleased to offer a complimentary media boat service to accredited media on a daily, first-registered, first-seated basis during Chester Race Week which runs from Wednesday, August 10th to Saturday, August 13th in beautiful Mahone Bay, Nova Scotia, Canada.
This is an excellent opportunity to get close to the boats of all 14 fleets as they race in Canada's largest (North America's 2nd largest) annual keel boat regatta.
Media boat guide: Dr. George Sapp is a long-time Chester resident, J/29 sailor, Chester Yacht Club Commodore (2000-2002), and his name appears on many trophies in the CYC trophy case. George  has kindly volunteered to guide the media boat out to and around the fleets while providing commentary and answering reporter questions about the race, boats, waters, personalities and the Chester area.
Media boat & skipper: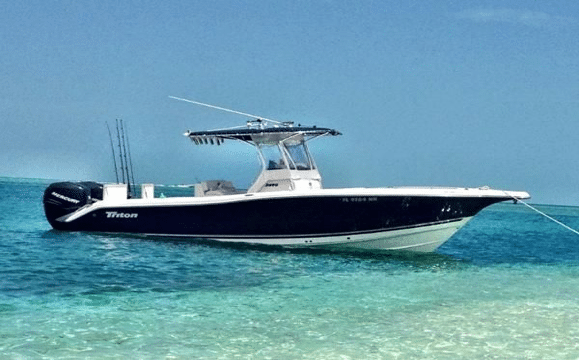 Steve Lumb's 27-foot Triton power boat will bear "Press Boat" markings and will take up to six journalists per trip. Depending on demand and weather, the boat may take a few trips between its initial 11:30 a.m. departure and its final return to the CYC at 3:30 p.m. Steve is a CYC member, Chester and Halifax-based realtor, and Chester Race Week volunteer.
Smoking & alcohol prohibited on board.
What: Chester Race Week Media Boat
Where: Departing Race Committee float (descend left ramp of CYC dock)
21 South Street, Chester, Nova Scotia
Note: Please do not confuse "Mahone Bay" the body of water with "Mahone Bay" the community. All racing is conducted on Mahone Bay off the Village of Chester.
When: Departing daily at 11:30 a.m., from August 10-13, 2016 and returning to the CYC Race Committee float by 3:30 p.m. or earlier based on need.
Provided:

Complimentary boxed lunch and water

Adult-sized PFDs

Not provided, but recommended:
To book one of the six spots available on the official Chester Race Week Media Boat, please register on the Press/Media Registration section of the 2016 Chester Race Week site and indicate the day(s) you would like to be on board.
On your first visit to the web site you will be prompted to select your regatta.
Please enter "2016 Chester Race Week".

On arrival at the Chester Yacht Club, please check in with media officer, Heather Martin (details below).
Course
Description
Alpha               

Fleets 1, 2, 3 – based on PHRF handicap rating <99

Race officer: Ken Legler (Medford, MA)

Bravo

Fleets 1, 2, 3 – based on PHRF handicap rating >99

Race officer: Daniel Conrod

(Halifax, NS)

Charlie

Bluenose One Design

Race officer: Ollie Bone

(Chester, NS)

Delta

1, 2 PHRF non-spinnaker, Classic boats

Race officer: 

Daniel Conrod (Halifax, NS)

One-design
J/24, Farr 30, Sonar, International (IOD)


Race officer: Brian Todd (Halifax, NS)
*PRHF stands for "Performance Handicap Racing Fleet", a handicapping system used for yacht racing in North America. It allows dissimilar classes of sailboats to be raced against each other. The aim is to cancel out the inherent advantages and disadvantages of each boat class so that results reflect crew skill rather than equipment superiority. (source: Wikipedia)
Click to find registered yachts by fleet:
Sail #, yacht owner/skipper, yacht club, home port, yacht type, length, handicap
Note: you may be prompted to identify the regatta you seek. Enter "2016 Chester Race Week"
About Chester Race Week
Hosted by the Chester Yacht Club in the picturesque South-Shore Nova Scotia town of Chester in mid August each year, Chester Race Week is Canada's largest annual keel boat regatta and plays host to more than 130 boats from up and down the Eastern Seaboard.
The regatta was first documented in 1856 and has since been named one of Sailing World magazine's 14 greatest sailing events in North America. "Race Week" as it is known locally, sees tourists and locals alike taking in the natural beauty of the area by both land and sea. A community-based, volunteer-driven event, Race Week boasts a full schedule of public-friendly events with boat tours, live music, great food, yacht races, plus racing seminars from internationally renowned sailors, tacticians, boat builders and sail makers.
Visit www.ChesterRaceWeek.com for race and social-event schedules.
# # #
Media contact:
Wednesday, August 10th – Friday, August 12th: Heather Martin, M 902-809-4175, [email protected]
Saturday, August 13th: Susan Tate, 902-441-6135, [email protected]
Alternate: Michael Dunn, M 902-229-5378, [email protected]a