Things to Do During Race Week
Things to Do During Race Week
---
---
Experience Yacht Racing and Chester Up Close with Salty Dog Sea Tours
Experience Yacht Racing and Chester
Up Close with Salty Dog Sea Tours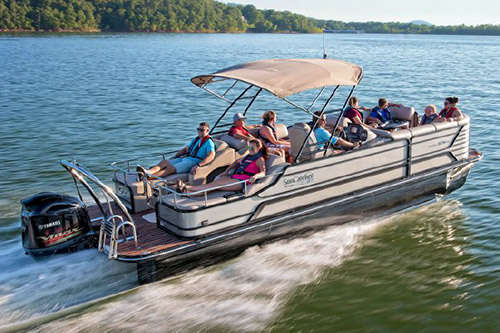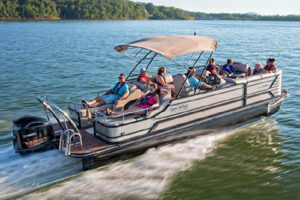 Each day at the Chester Yacht Club wharf, Captain Tony Sampson welcomes 10 guests aboard his 25-foot 2019 G3 Suncatcher X24 RS "Bayside Belle" pontoon boat before heading out to experience Helly Hansen Chester Race Week first hand – from the jostling and intensely competitive pressures of starting lines and mark roundings, to the billowing grace of colourful spinnakers making downwind legs.
With 120+ boats racing daily in 15 fleets on five separate courses – simultaneously – Captain Tony will get you close to a lot of photo-worthy action. Before taking guests back to the CYC, Captain Tony will cruise Chester's beautiful Front and Back harbours to view the magnificent old and new summer homes for which Chester is so well known.
Schedule, rates and details
60-minute tours
Boat departs the CYC wharf at 12:00 and 1:30 PM

From CYC wharf take the left-hand ramp down to the floating dock
Wheelchairs and walkers: Please inform the boat operator, Tony Sampson, if a passenger is in a wheelchair or uses a walker and requires special assistance. Wheelchair and walker access is via the right-hand ramp and floating dock. Passengers are required to get themselves to the boat for boarding. The boat will load ambulatory passengers first on the left-hand float then cruise around to the right side of the wharf to load wheelchair passengers.

Age-based pricing (includes taxes):

Adults: $75.00 + hst  (no seniors discount)
Children under 12 years old: $35.00 + hst
No age minimum

Payment by cash or credit card on the boat
Boat has awning in case of rain
Tours may be cancelled without warning due to weather or mechanical failure. In such cases, valid tickets will be refunded for full value.
Visit www.saltydogtours.com
---
SHOP, PLAY, DINE & STAY IN OUR HISTORIC SEASIDE VILLAGE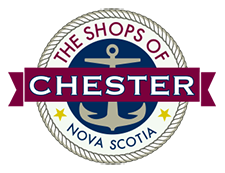 ---