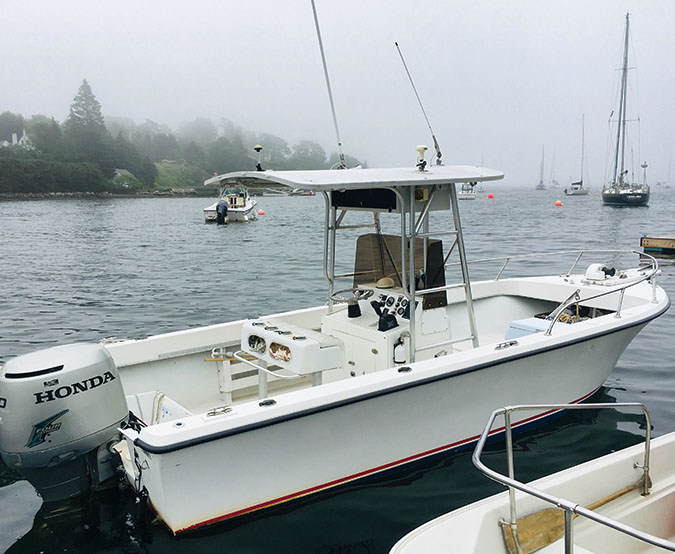 CHESTER, N.S., Canada – The Helly Hansen Chester Race Week organizing committee is pleased to offer a complimentary media boat service to accredited media on a daily, first-registered, first-seated basis from Wednesday, August 16 to Saturday, August 19 in beautiful Mahone Bay, Nova Scotia, Canada.
The media boat is an excellent opportunity to get close to the boats of all fleets as they race in Canada's largest keelboat regatta.
What: Chester Race Week Media Boat (bearing "Press Boat" banners)
Where: Media Boat is berthed on the CYC Tender float at 21 South Street, Chester. Descend the ramp on the right-hand side of the CYC wharf.
When: Departing daily at 11:30 a.m., from August 16-19, 2023 and returning to the CYC Race Committee float by 3:30 p.m. or earlier based on need. Depending on demand and weather, the boat may take a few trips between its initial departure and final return to the CYC.
Note:
Please do not confuse "Mahone Bay" the body of water with "Mahone Bay" the community. All racing is conducted on Mahone Bay off the Village of Chester.
Provided:
Water
Adult-sized PFD per passenger
Skipper and guide: Tim Harris will take up to four (five if bay is calm) journalists per trip. Tim is a longtime Chester resident, avid runner, past Chester Yacht Club Commodore (1998-99), and is the first to jump aboard any sailboat heading offshore to race or requiring crew for transport from or to the Eastern Seaboard.
Click for lists of registered yachts sorted by fleet
Sail #, yacht owner/skipper, yacht club, home port, yacht type, length, handicap
Counts boats within each fleet but no total-boat figure for entire regatta.
Click for bulk "Current Entry List" which allows you to see the total number of registrants:
All registered boats in one list, numbered, sortable.
Course
Description
Inshore
Fastest boats: windward-leeward and distance courses including C&C 99 (2019 North American Championships)

Race officer: Inshore – Luke Porter (RNSYS)

Distance
Fast boats and cruising (pleasure) boats

Distance and windward-leeward courses
Race officer: Tom Clarke (Bermuda) & Dan Conrod (Halifax, NS)

Bluenose

1 fleet

Bluenose class boats in Chester harbour (our largest one-design fleet)

Windward-leeward courses
Race officer: Peter Van Muyden (Edmonton, AB)

Classics and other Pursuit Fleets

3 fleets

Classic wooden and other boats (many 100+ yrs old)

Pursuit style around-the-buoys courses
Race officer: Pat Nelder (Martins River, NS)

One-design

3 fleets

Farr 30, Sonar, International One Design (IOD)

Race officer: John Abel (British Columbia)
---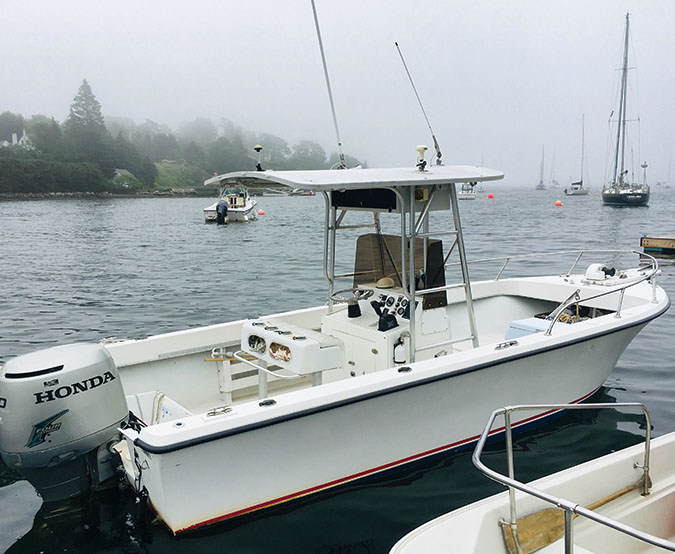 About Helly Hansen Chester Race Week
Hosted by the Chester Yacht Club in the picturesque South-Shore Nova Scotia village of Chester in mid-August each year, Helly Hansen Chester Race Week is Canada's largest keelboat regatta (four days of sailing) and plays host to more than 120 boats from near and far.
Named one of Sailing World magazine's 14 greatest sailing events in North America, each August, 1,200-plus sailors arrive on Nova Scotia's scenic Mahone Bay to compete in one of 15 fleets racing simultaneously on five different race courses. Our fleets accommodate everyone from offshore big boats and one-designs, to classic wooden boats, club racers and no-spinnaker cruising boats.
Chester's sailing regattas were first documented in 1856 and, since then, tourists and locals alike have taken in the natural beauty of the area by both land and sea. A community-based, volunteer-driven event, Helly Hansen Chester Race Week boasts a full schedule of public-friendly events with live music, great food, yacht races, plus racing seminars from internationally renowned sailors, tacticians, boat builders and sailmakers. Visit www.ChesterRaceWeek.com
Visit ChesterRaceWeek.com
@ChesterRaceWeek
/ChesterRaceWeek
Bronze-certified Clean Regatta since 2016