---
It is with heavy heart that the Chester Yacht Club Executive received the note below from our 2020 Chester Race Week Steering Committee. We have agreed with their recommendation to postpone Chester Race Week until next year. We appreciate the tremendous effort they have made in seeking potential solutions while managing the unknowns, as have many of the skippers who responded to the recent questionnaire sent to past registrants.
The guidance we are now receiving from the Nova Scotia government and Sail Nova Scotia is encouraging in their support of families getting out on their boats but clearly no regattas.
I take my hat off to the Executive, the Steering Committee, the Learn-To-Sail team and the CYC Club Manager who give their time and share their passion for the sport, the Club and the community during these uncertain times.
Respectfully,
David Creighton, Chester Yacht Club Commodore
---
---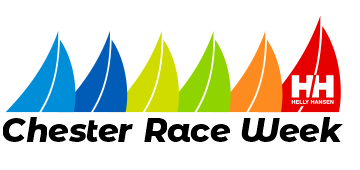 ---
Postponement of Helly Hansen Chester Race Week 2020
---
The Chester Race Week Steering Committee would like to recommend to the CYC Executive that Chester Race Week 2020 be postponed until 2021.
The situation with the pandemic in Nova Scotia, although seeming to be stable, is not something we can be sure about and to put race organizers, the Chester Yacht Club, volunteers and race committees in jeopardy would be irresponsible and reckless.
Although there were many positive responses to the recent survey, which received over 130 responses from past skippers, there were indications that the ability for boat owners/skippers to get a commitment of a full crew, and the prior knowledge that there would be a good complement of competitors in each fleet tempered the positive results.
Other respondents to the survey told us that they did not think that Race Week should run in the current conditions, and that it would not be a good idea to host an event that was not in line with previous and future events, they encouraged us to err on the side of safety, to cancel early and to respect the community of Chester.
We have heard from some long term in-kind sponsors and other sponsors who are concerned about the running of the event during the pandemic, not only about the value of their sponsorship but also the logistics of lending equipment and the safety of their personnel. Withdrawal of sponsorships, along with a competitor drop of at least 60% would mean that the regatta may not be financially viable.
The Principal Race Officer, Dan Conrod, and his team of excellent Race Officers, some of whom have cancelled their participation in Canada's Summer Games for 2021 in favour of Chester Race Week, would like to come back for 2021.
As always it has been great working with the CYC executive and hope we can continue working together for future race weeks.
Sincerely,
2020 Helly Hansen Chester Race Week Steering Committee:
Michael Dunn, Chair Steering Committee
Pat Nelder, Chair On-Water
Dan Conrod, PRO
Jennifer Chandler, Chair Sponsorship
Kim Johnson, Chair On-Land
Sean Pearce, CYC Rear Commodore